Your CV must outperform the competition
At JOYJOBS, we understand the importance of having a standout CV when applying for international teaching jobs. Our pre-formatted CV templates are specifically designed to eliminate common mistakes and stay ahead of the latest trends in CV design.
As a registered member, you'll have unlimited access to our CV and Resume Sampler, and our team will be on hand to help you finalize and optimize your CV. You can even make changes at any time to ensure it's the best representation of you.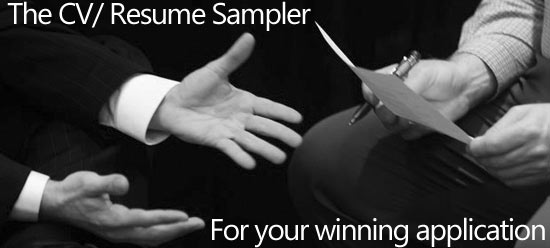 In the educational setting, overly personal statements like "realizing my potential," "learning about the world," and "expanding my horizons" can detract from the main purpose of your CV. Schools are primarily focused on resolving their hiring needs, rather than fostering the personal objectives of applicants.
To be successful, your job application should provide a solution that meets the needs of the recruiter, nothing more and nothing less.
We know that a weak CV can hold you back from landing your dream job, so we aim to eliminate distractions and keep the most important information on the first page. This includes your degrees, teaching credentials, job titles, employers, and dates. The less critical information can be included on subsequent pages.
At JOYJOBS, we strive for clarity and consistency in our CV optimization process. We remove clutter, such as irrelevant descriptions, inconsistent typography, and graphics, to improve readability. Our goal is for your simple and professional CV to stand out from the competition.
In addition to our CV optimization services, we also offer a personal recruitment page where you can showcase your CV, photo, introduction, and other details required by international schools.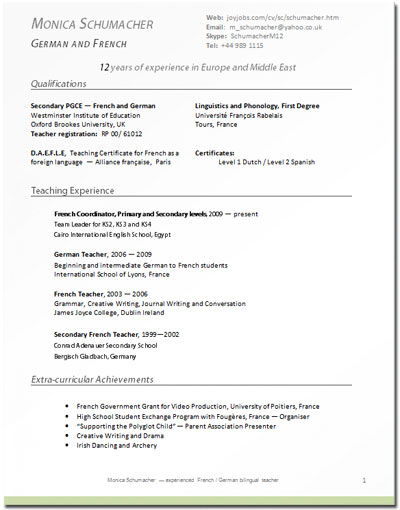 Recruiters process CVs in the same way as you would look at somebody's Facebook page: by checking out points, and jumping from section to section. Your CV must remain coherent when it's read in this manner.
Because of the Personal and References, an international CV is going to be longer. Don't worry about it. We keep all essential information on the front page: your degrees, teaching credentials, job titles, employers, countries and dates.
Unlike US employers, most international schools require a photo, so make sure to present yourself professionally to set yourself apart from other candidates.
To maximize readability, we clear out the clutter. Some common distractions to eliminate:
– Trivial descriptions"Communicated effectively with the parents."
– Inconsistent typography (various fonts and sizes.)
– More than 5 bullet points in a section.
– Background images, graphics.
– Vertical lines / sidebars.
– Page frames or shaded boxes
We're here to help you every step of the way, including providing CV critiques, resume formatting help, and layout assistance. Your job search success is our top priority.

As a JOYJOBS member, you will have your own recruitment page to include your CV, photo, introduction and other details - everything that the schools need.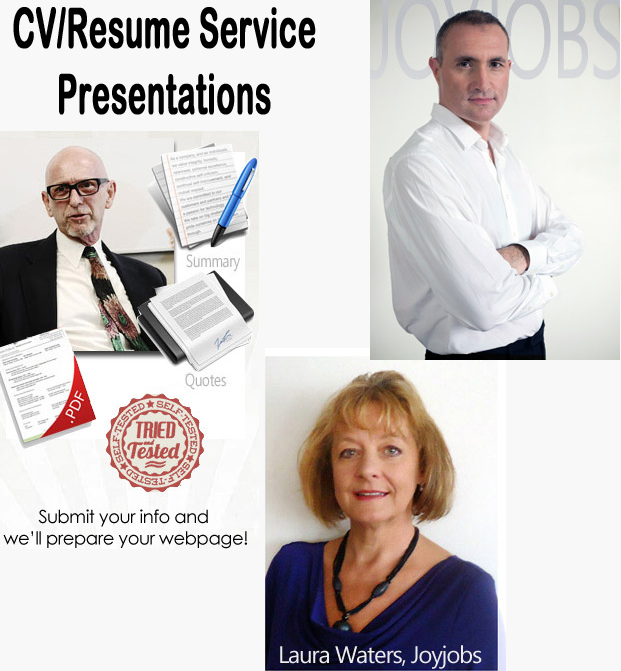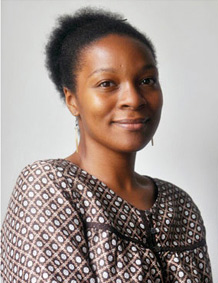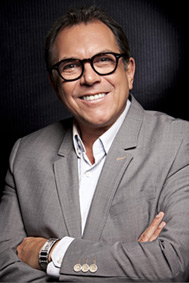 Many international schools require a picture as part of your job application. Don't miss the opportunity to stand out from the competition by submitting a professional and polished image, rather than just a simple passport photo.
Every aspect of your job application should support your candidacy, not detract from it. An unprofessional or poorly taken selfie could harm your chances of being considered for the role, even if the rest of your application is strong.
It can be helpful for many job seekers to have an outside perspective on their application. At JOYJOBS, we offer CV critique, resume formatting, and layout assistance to registered candidates, so you can be confident that your application presents you in the best possible light.