Wow! Can you believe it?
Your teaching skills may not always be the most important factor in career success. Less-qualified individuals often succeed due to their self-promotion and networking abilities. If you're a talented teacher struggling with self-promotion, don't fret - many others face the same challenge. Take control and develop your self-promotion skills and network. Showcase your passion and determination, and let the world see your brilliance as a teacher!
It's time to step up your game and show the world what you're made of!

Well, the harsh reality is that some folks are just better at self-promotion and networking. They know how to make connections, build relationships, and close deals, regardless of their actual teaching ability. If you're a fantastic teacher who struggles with self-promotion, don't worry! You're not alone. Many great educators face the same challenge.
In the international teaching market, you are your own champion and must rely solely on yourself. This can be a challenge, but also an opportunity to take control of your career. With a little bit of savvy and determination, you can turn this situation to your advantage!
Navigating the global teaching market can be confusing, with countless options to consider, including private schools, IBO, US, UK National and other curricula, recruiting services, and more. Add to that the pressure of deadlines, visa requirements, and it's easy to feel overwhelmed.
It can be even more challenging if you have a full-time job, leaving little time to efficiently explore all your options. Unfortunately, this often leads to settling for less than ideal opportunities, or missing out on the perfect fit due to limited information.
And let's face it, the media doesn't always paint a positive picture of international news. So, take control and make the most of your situation as a guerrilla job hunter!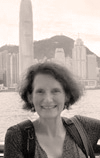 Ready to ignite your teaching career? Say goodbye to the monotony of public school teaching and embrace the thrill of teaching overseas!
Teaching in a public school is not for everyone. I have a strong personality but I am a bad policeman. If you prefer teaching to maintaining discipline then an overseas school is a better place for you.
If you want to be appreciated and respected by your students and their parents, and not just another teacher in the crowd, then teaching overseas is for you!
Not only will you live tax-free, but you'll also enjoy a host of benefits including free housing and utilities, round trip airfare, health insurance, settling-in allowances, baggage allowances, pension plans, and bonuses!
And for those who crave excitement, there are many low-paying positions that offer an unforgettable experience.
And for those seeking a higher salary, the most lucrative teaching jobs are overseas.
Single teachers, listen up! Get ready to find love and make a lifetime of memories. With the diverse community of expatriates and endless opportunities to socialize, you'll never be short of friends.
And for the shy and retiring teachers, this is your chance to break out of your shell and become the person you've always wanted to be.
This website is your guide to starting a successful international teaching career. So what are you waiting for? Take the leap and live the life of your dreams! Pamela Campbell - Hong Kong

With a full-time job and family commitments, finding the time to conduct a thorough job search can be difficult. The limited time often leads to a rushed and ineffective search process, with a focus on finding openings and preparing a CV, leaving little energy for the actual recruitment process.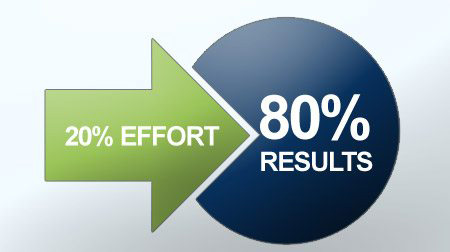 Maximize your impact by focusing on the key factors that drive your results.
According to the 80/20 rule, 80% of effects come from only 20% of causes. This means that you should concentrate on the 20% that really matters:
Communicating with employers
Interviewing for jobs and
Sorting through job offers
Don't waste your time on finding job leads. It can consume 80% of your time and effort.