Now recruiting for 2024/2025:

English, Spanish, French, Mathematics, Science, Physical Education, Arts, Music, Social Studies, ESL/EAL, Special Needs, Computer/ICT, Economics, Learning Support, Primary/Elementary Classroom and more - view the current job offers
Also needed: Principals, Assistant Principals, Counselors, and Librarians


Daily jobs: Europe, Asia, America and beyond!
Verified job vacancies, daily updates

CV/Resume Service
Get your CV optimized for the international job market

Your Presentation
All the recruiters need in one place: your CV, references, and support files

Your step-by-step recruitment Guide
Seriously, read it before you begin applying!

Personal Support, 24/7
Check your job offer against blacklists

No clickbait, no ads
This site is 100% ad-free. Your privacy is protected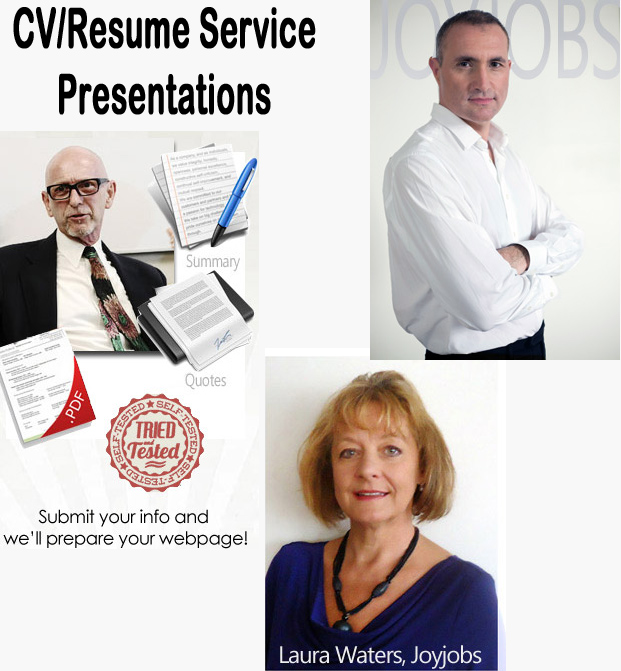 We mean business
You may be skeptical about this website... And that's a totally normal and healthy emotion. The fact is, there are so many sites out there...
However, the fact is that we have been in recruitment since 1998. View our independent registration record.
Over these 24 years tens of thousands of teachers and administrators have found their jobs through this site!

Start Here, Go Places!
In essence, your success or failure depends on a few factors. Unfortunately, your teaching ability is not always the most important one. 
Over the years, we have seen many brilliant teachers who were not very successful in finding positions that matched their potential.
Amazingly, we have also met mediocre individuals who have no problem landing lucrative contracts, year after year. This discrepancy led us to the conclusion: Most good teachers are not good at self-promotion.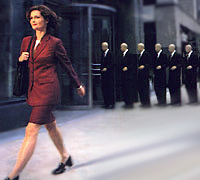 Guerilla recruitment is for those who have a desire to change their lives but may lack in resources and experience. It has been over twenty years that we run this site on this idea.

No borders
Did you know that as an educator, you can live and work virtually anywhere in the world?
As long as your current job gives you professional and financial satisfaction you couldn't care less. Until, one day, you decide to give it a break and go overseas to look for greener pastures.
The beauty of the teaching profession is that it is global and truly international. Every world capital has several US, British, Canadian, and independent international schools. If you know how to join the "club", your world has literaly no borders!
An international lifestyle, a network of friends around the world, all those things that only happen in the moves, they suddenly become a reality. Scroll for the vacancies and registration details.

Your time line
Most international schools start recruiting in the fall, with the bulk of openings in winter and early spring.  You have plenty of time to sort through job offers and pick your best location, or change your mind.
For best results, we recommend to allow yourself a year to plan and execute your move. Teaching abroad is a big market. Understand how the system works before making a big decision.
Interview online and get your visa approved, then book your fight! That's right, you don't need to travel to an expensive international job fair. It's all on Skype.

"As a Vice Principal, I was making 8 thousand a month (tax-free) in Abu Dhabi. The school paid my rent for a two bedroom apartment. I traveled to 6 different countries in one year and was able to save 50 thousand dollars in one year. It was worth taking the chance." —Sheila D. L. - USA / Singapore
How you end up with more money
A penny saved is a penny made. The same (or lower) salary will take you a long way if you don't have the typical expenses: housing and car payments, insurances, utility and health care bills, credit card payments, taxes, etc.
Deduct these expenses from your budget and add more for lower cost of living in many foreign countries, and you will end up with 10-20 thousand dollars of disposable income. After 8-10 years of comfortable life overseas, you can return home loaded with cash. Can any teaching job in the US provide you with anything similar?
It's up to you and your lifestyle choices. We know many people who taught abroad for many years and didn't save anything. Because their goal was to enjoy life to the fullest. The temptations are abundant and most new overseas teachers travel a lot in the first few years. It is easy to spend all your extra cash on travel!
International schools expand, improve facilities to woo students
International schools are being built faster in recent years, even though there appears to be no pressing demand for them.
Many people are reluctant to get started because of the perceived difficulty. Some of it is true. The top-notch International schools are picky. Without prior overseas experience and references, penetrating this market may be a challenge.
If you are baffled by the recruiting time lines, CVs, reversed school calendars, international job fairs and application requirements, you are not alone. 
The more you research all the different options, the more confusing the decision gets.  Suddenly, the choices and questions become maddening.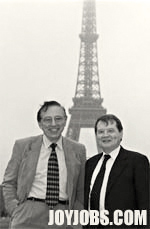 Why do the schools love our candidates?
Because they are P-R-E-P-A-R-E-D.
The principle is simple: If you want to be successful, find someone who achieved the results you want and copy what they do, and you'll achieve the same results!
The good news is that we have a lot of resources at your disposal. In fact, everything you need to land your international teaching job is right here!
We usually recommend that you allow yourself a year to plan and execute your move. Your actual recruitment is usually quick, but you still need time to research, apply and follow up.
Note that many countries require background checks and health clearances. They take time. And it will take even more time if your paperwork has some initial errors. In other words, it is never too early to begin.
A word of caution...
"I'm trying to help my daughter and boyfriend... the experience upon arriving is horrid. They were literally driven 3 hours away from the airport and "dumped". The provided room and board are horrid. No mattress so they can't sleep! They have no phone, no contact numbers, there absolutely no English to be found. All I know it was through the internet they found this. Please help! Debbie"
Decide if are ready to take the plunge
Applying to a wide range of schools is a safe method to probe the market while keeping your current employment secure. You may have several offers to evaluate. At any moment, you can withdraw your application without any consequences. However, there's a point when you have to make a decision.
This moment is when you sign a contract. Once a contract is signed, your job search is over. You are expected to report to your new school and country, as specified in your contract. Failing to do so may have serious consequences for your future applications.
—Is it going to work for YOU?
The only way to test the waters is to apply. We have a lot of feedback to prove that the system is working. As long as you are qualified and flexible about locations your chances are good.
Seriously, give it a try!