Now Recruiting for 2023-24!
Browse vacancies, upload your CV, and apply for work in 5 minutes:
Step One: choose your username & password.

Step Two: submit a payment and proceed to jobs and downloads.


$39.95 one-time fee

Daily vacancies. New jobs every 24 hours



Your personal recruitment webpage

The CV/Resume Sampler / Resume Service

International job fairs: dates / locations / registration

Blacklisted schools and administrators

Personal support: 24/7
Terms
US$39.95 / 12 months. No tax, no hidden fees

One-time transaction, no recurrent billing

Your profile is saved securely for future job searches

Married teaching couples share one account
Security
Credit card transactions are processed securely by PayPal and Authorize.net, our partners since 1998.
Our Guarantee
Recruiting agencies charge hundreds of dollars and there is still no guarantee of employment. Before investing in a recruiting agency, try our inexpensive, do-it-yourself info package. It works!
Since we started this service in 1998, thousands of candidates have landed their dream jobs through this site.
One month money-back guarantee. No questions asked. This is more than a guarantee, it is a personal promise!
Don't procrastinate... "Later" usually means "too late"
Don't "bookmark us to come back later"...
Seriously, do it. It will be the single best and most important decision you make this year.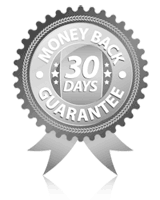 Western Union and Mail Order (click)
A bank draft, check or money order
US Funds only: $39.95 Currency converter
Make your check payable to TEACHING JOBS OVERSEAS
Include your email address, printed in block letters.
Send your order to:
Teaching Jobs Overseas
5917 NE Wygant St
Portland, Oregon 97218 
USA

Western Union
WU requires a personal name. Use the following information:
Receiver:
City:
State:
Country:

PAMELA CAMPBELL
PORTLAND
OREGON
UNITED STATES

Once your transfer is submitted take a photo of your receipt showing the sender's name, address and tracking number (MTCN) and send it at [email protected]
Your account will be set up immediately.
24/ 7 Joyjobs Heroic Support

JOYJOBS.COM


All rights reserved © Teaching Jobs Overseas 1996-2023
Customer Support: Portland Oregon USA
Databases: Arizona & Virginia USA